Helping Dealers Deliver More Bikes to Riders Across the US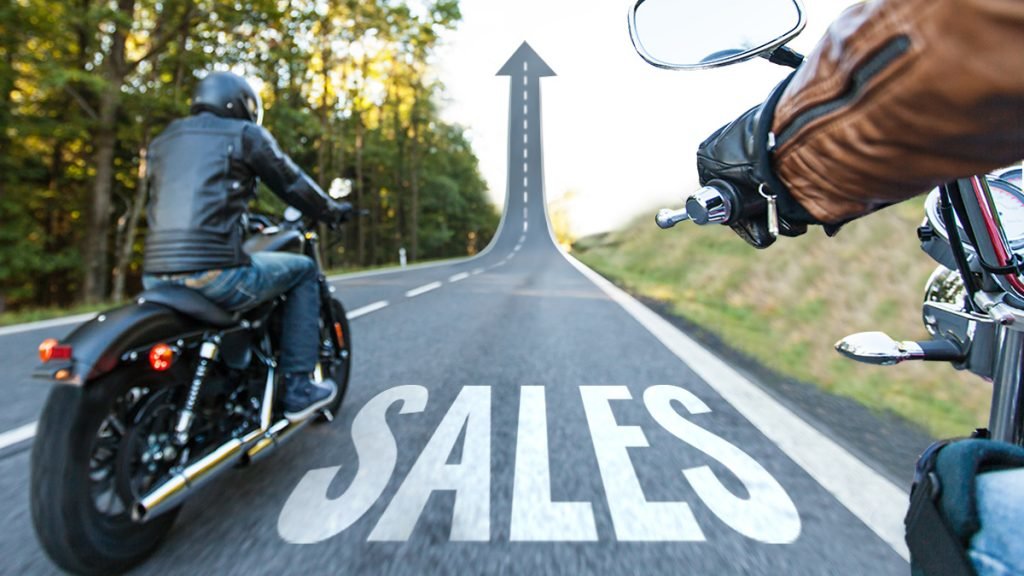 Posted By

Clint Lawrence, founder of Motorcycle Shippers. Helping give riders more freedom to enjoy the bikes they love. [email protected]
Case Study: How a trusted shipping partner helped one savvy motorcycle dealer serve more riders and expand its business online
More motorcycle dealers than ever are embracing ecommerce to buck declining sales trends and reach customers outside their own backyard. But that potential also comes with major challenges. In the age of Amazon, customers expect brands to connect them with the products they love faster than ever before. When those customers are riders, and the purchase is a motorcycle, the stakes are even higher. The right shipping strategy can mean the difference between satisfied customers and sputtering sales.
For an example of a dealer doing it right, take a look at award-winning Simply Street Bikes, whose smart shipping strategy is keeping customers coming back for more.
The Challenge
Eden Prairie-based Simply Street Bikes was born out of a desire to serve the Minnesota rider community. A key part of that mission is continually evolving to meet the needs of its customers.
When Simply Street Bikes began to notice an uptick in riders shopping for motorcycles on the web, it seized the opportunity to develop its online sales channel. Thanks to its expansive used motorcycle inventory and top-notch service, the dealer has done just that—expanding its customer base not only across Minnesota but across the nation.
Simply Street Bikes has had undeniable success in selling online. But as its number of online orders grew, so did its doubts about shipping. The dealer's shipping vendor took too long to respond to new orders. Pickups and deliveries were often delayed. And an iffy process for settling claims made Simply Street Bikes think twice about whether it had found the right shipping solution.

The Simply Street Bikes team knew it needed a better shipping resource to support its next phase of growth. As avid riders themselves, they also understood that a motorcycle was the most important purchase their customers would make that year, if not in their lifetime. Transporting that motorcycle safely was a responsibility they couldn't entrust to just any "fly by night" vendor.
The Solution
Simply Street Bikes came to Motorcycle Shippers seeking a shipping solution they could trust. From the moment we spoke with their team, we knew we could help them shorten their delivery times, decrease damages and exceed their customers' expectations.
When purchasing a motorcycle online, delivery speed is a key measure of rider satisfaction. To get motorcycles to Simply Street Bikes' customers faster, we leveraged our enhanced distribution system of 44 terminals across the U.S
. This "spoke and wheel" approach is unique in the industry, allowing us to deliver a motorcycle to most locations in 14 to 17 days. The result? Confidence that each motorcycle will arrive when, where and in the condition it's supposed to.
To streamline the process even more, we designated a dedicated account manager who works directly with Simply Street Bikes on all its shipping needs. That means no lag time, no sloppy hand-off and no having to get a new team member up to speed when each order is placed.
No matter how well-oiled your shipping strategy, a claim here and there is inevitable; don't let any shipping company tell you otherwise. Our Perimeter of Protection® system uses special skids that greatly reduce the risk of damage. But in the event that damage does occur, Simply Street Bikes can file a claim online and track its progress through our built-in automated system. The result is less back-and-forth, and more time for what Simply Street Bikes does best: selling the best used motorcycles around.
With a more reliable, efficient shipping service in place, Simply Street Bikes was able to take its ecommerce strategy to the next level. It implemented a $499 flat-rate shipping fee for customers across the U.S., a policy key to driving new sales. And with a guaranteed 14-to-17 days from dealer to the customer's door, they can be confident that their riders' expectations are met every time.
The Bottom Line
Having a dependable shipping partner can help savvy dealers transform online sales into quantifiable growth. By supplementing their top-notch service and inventory with Motorcycle Shippers' proven services, Simply Street Bikes achieved a solid shipping strategy that supports the business as it continues to expand. That's a clear win-win for dealer and customer alike.