Nova Scotia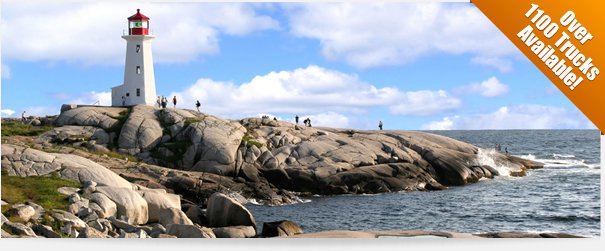 Nova Scotia Motorcycle Shipping
Check the chart below for accurate shipping quotes covering motorcycles & ATV's between the U.S. and Nova Scotia, Canada. Our dock is located in Halifax. Moving vehicles across the border will require the service  of a customs broker.
Over 1100 trucks available!
---
---
Find your cost
Up to 550 lbs.

$946
$1018
$1197
$1298
Rates are in USD
Additional charges for bikes over 550 lbs
Per 100 lbs.

$68
$81
$95
$110
Max dimentions 108* x 46*
Find the weight of your cycle.
Apply to areas within 50 miles of Halifax. $3.00/mile over 50 miles, round trip. Ferry Fee may apply to certain areas. Canadian border restrictions are subject to change and may affect our ability to provide this border-crossing service. Please contact us for more information before planning your move.
---
No

Residential Fees!
No

Fuel Surcharges!
Free

Valuation Coverage!
---
Simple:

Motorcycles are loaded by the drivers using special equipment.Watch the

videos

below for examples of loading procedures we may use for your motorcycle.

Protected:

Special equipment or loading procedures provide a Perimeter of Protection® and soft straps are used to protect fragile parts.

Safe:

All transports are fully enclosed, air- ride, and specially equipped. $7000 valuation included with each shipment. Additional coverage is available for $7.00 per $1000 valuation. No deductible. Subject to Motorcycle Shippers'

Contract

.